Consultation
I offer a free, no obligation, wedding cake consultation. This involves coming to my home, where we discuss your wedding ideas, tastes and preference. We can look through any pictures you have collected, along with my portfolio and wedding cake magazines. These will all help to create your perfect wedding cake.
Flavours
All cakes are made from only the finest ingredients. You can choose from: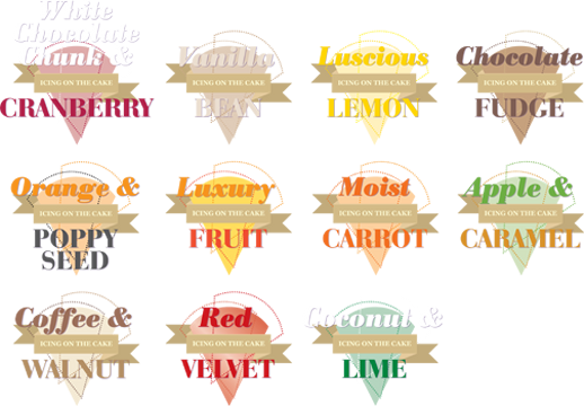 Portion Guide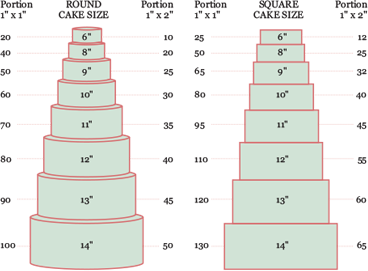 This is a guide only, and will depend on who is cutting the cake. If you are using your cake as a dessert the slices will be larger, please ask me and I'll happily advise.
Delivery
I offer a delivery and set up service for your wedding cake to the venue on the day of your wedding. The cost of delivery and set up will vary depending on travelling time.
Cake Stands
I have a small range of stands for hire and can source stands if you have a specific style in mind. A deposit of £75 is required for stands hired. This is held until I collect the stand from the venue and will then be returned.
Prices
As the designs, styles, cake flavours and tier sizes varies from cake to cake, it's difficult to give you an exact price. Here is a rough guide:
Wedding Cake (1 tier) from £150.
Wedding Cake (2 tiers) from £280.
Wedding Cake (3 tiers) from £380.
Wedding Cake (4 tiers) from £480.
Cupcakes start from £3 each.
Individually iced cakes start from £7 each.
Celebration cakes from £65.
Payment
To confirm your wedding cake, a non-refundable deposit of £50 is required to secure your booking. The remaining balance is due 14 days prior to delivery.